BENTLEY: ENGLAND NATIONAL TEAM CAREER EXAMINED
David Bentley began his England national team career at the u-15 level before he turned out for the u-16 team four times between 2000 and 2001. He played three times for the u-18 team in 2002 and was privileged to be the captain. David Bentley featured nine times for the u-19 teambetween 2002 and 2003 and once for the u-20 team in 2003.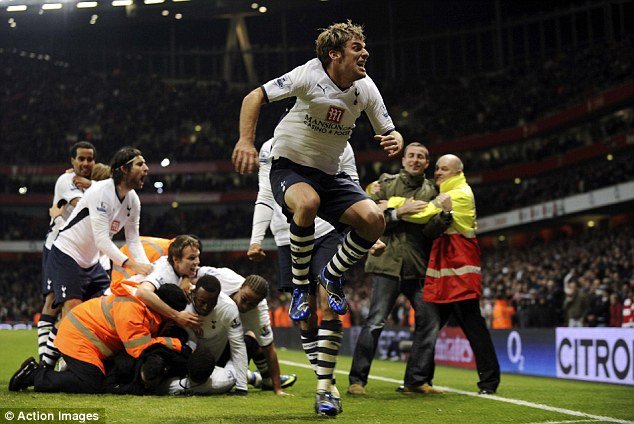 Bentley was promoted to the England u-21 team in 2004 and he went on to score four times in eight games. It was his only goals for his national team at junior and senior levels. The winger made history with one of the goals as he was the first Englishman to score at the new Wembley Stadium during the game with the Italy u-21 team on March 24, 2007. He played once for an England B team in 2007 before playing seven times for the first team between 2007 and 2008.
David Bentley was called up to the England B team in May 2007 by manager Steve McLaren after an impressive season at Blackburn Rovers. He was the provider of the first goal of the game scored by Stewart Downing on the way to a 3-1 win over Albania and the winger was given the best player award after the game. A day after the Albania game, David Bentley made the 26-man squad for the international friendly clash with five-time world champions Brazil and the Euro 2008 qualifier against Estonia.
In June 2007, David Bentley pulled out of the England u-21 squad for 2007 edition of the UEFA European u-21 Championship in the Netherlands due to fatigue and that prompted his exclusion from the senior team ahead of the friendly match with rivals Germany. He was selected for the Euro 2008 qualifiers against Israel and Russia. Bentley made his senior team debut as a substitute for Shaun Wright-Phillips against Israel.