BENTLEY REVEALS ARSENAL REGRET
Englishman David Bentley has revealed the regret he has during his time as an Arsenal player. He revealed his Arsenal regret in an exclusive interview with The Athletic. According to him, he might have gotten the opportunity to showcase his talents in the Arsenal team on a consistent basis if he showed more patience.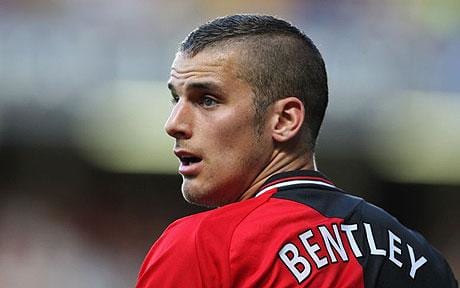 David Bentley talked to The Athletic about his Arsenal career in an interview granted last year. The retired England international said he left Arsenal in a bid to establish himself as a Premier League player as homegrown players like him hardly got opportunities to show what they can do on the English top flight scene. David Bentley was at North London giants Arsenal for nine years before he left the club for Blackburn Rovers in January 2006 at the age of just 21.
Ex-Three Lions of England winger David Bentley initially joined Blackburn Rovers on loan before the transfer was graduated to a permanent one at the start of 2006. He went on to sign for the Gunners' North London rivals, Tottenham Hotspur two years later.
Bentley disclosed that at the time of his Arsenal exit English players were not playing that much mainly due to the plethora of foreign stars at Premier League clubs. He also said that then Arsenal boss didn't play the English players regularly as he thought they weren't the right fit mentally.
David Bentley said the philosophy at Arsenal changed shortly after his exit as the team of great players in his front was dismantled. The Gunners had won the Premier League title a few years before he left the club without a single defeat. That great team had the likes of Thierry Henry, Dennis Bergkamp, Patrick Vieira and many more. A little time after he left the Gunners, young players started to replace the aforementioned old players and Bentley could have gotten his chance to impress if he had waited. To the player who retired at the young age of 29, it was all about timing.