DAVID BENTLEY: BLACKBURN ROVERS CAREER REVEALED
Retired England footballer David Bentley was expected to achieve big things in the game but he was not able to live up to the hype until he retired at the young age of 29. According to him, he retired from football because he lost the passion for it.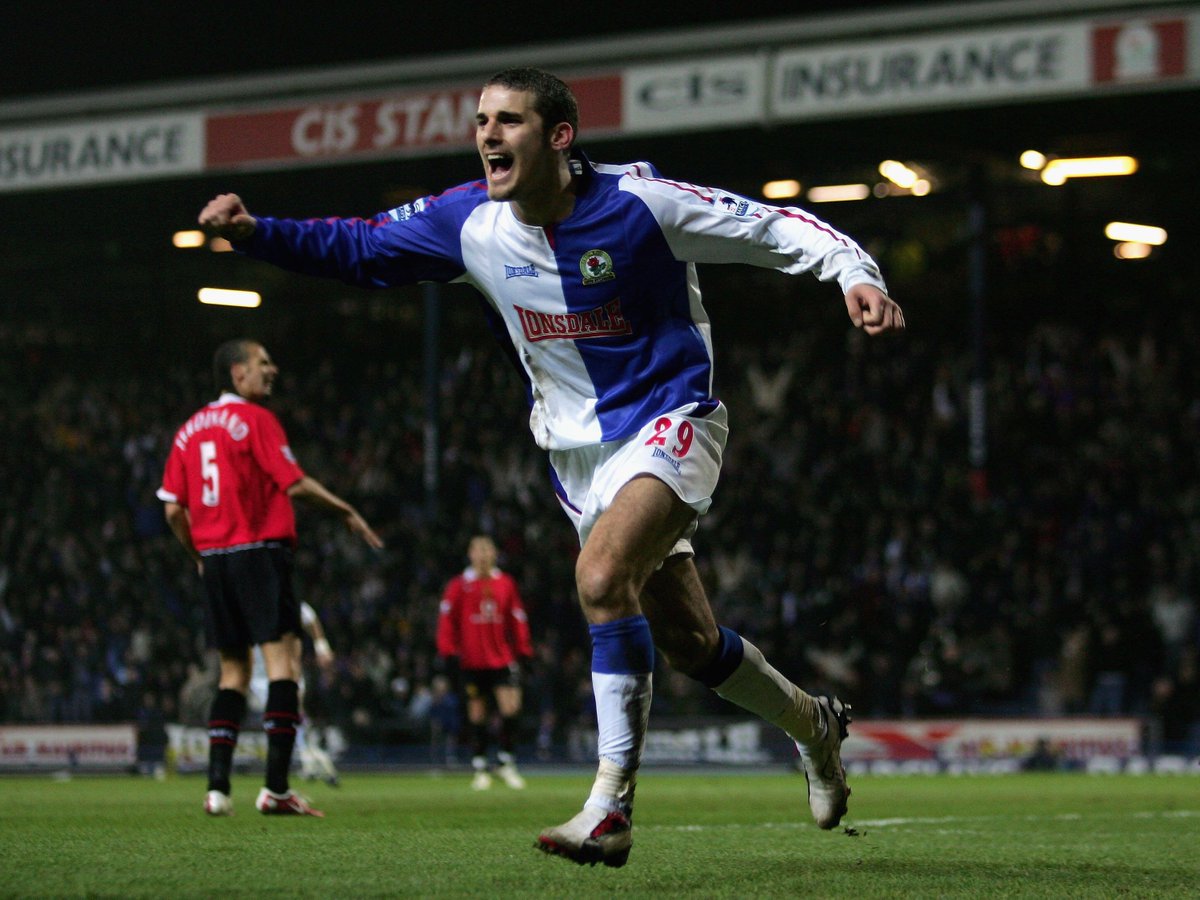 David Bentley played some of his best football at Blackburn Rovers where he had three different spells including two loan deals. The 36-year-old winger had his first spell at Ewood Park when he joined on loan from North Londoners Arsenal. He played just 14 league games while on loan at Blackburn Rovers from the Gunners without scoring any goal during the 2005/06 season.
Before he played for Blackburn Rovers, the winger had featured for Norwich City on loan from Arsenal for the 2004/05 season. Bentley was part of the Norwich City team that suffered relegation from the Premier League at the end of that season.
The loan spell at Blackburn was then turned to a permanent spell in the middle of the 2005/06 season. He became a permanent player at former Premier League champions Blackburn Rovers in January 2006. David Bentley was dubbed the new David Beckham because of his ball delivery abilities but those lofty expectations proved too much for him to achieve. He celebrated his permanent contract at Blackburn Rovers with three goals in the 4-3 win at home to Manchester United.
Bentley was at Blackburn Rovers until July 2008 when he signed for North London club Tottenham Hotspur in a £17m deal including £2m in add-ons. He scored 13 goals in 88 league games at Blackburn Rovers during his time as a permanent player.
He would return to Blackburn Rovers for a third spell towards the end of his career. David Bentley joined Blackburn Rovers on loan from Spurs for the final months of the 2012/13 season. He played just five games after joining in January 2013. The England international had been sent on loan to Birmingham City, West Ham United and Russian club FC Rostov by Spurs before the winger landed at Blackburn Rovers again.